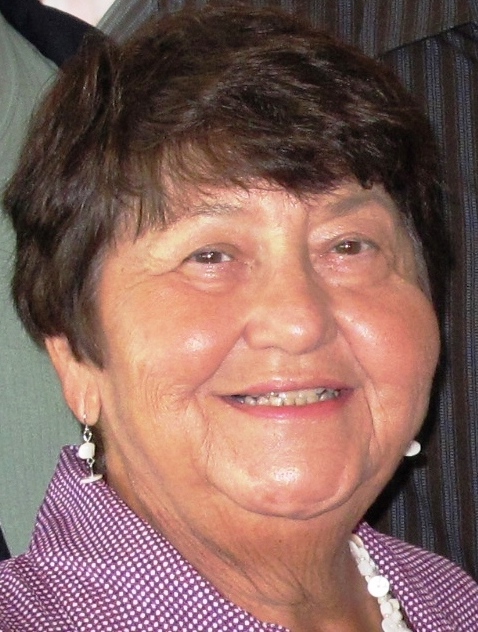 Daisy Stryker
Hillsborough, NJ – Daisy (DiDario) Stryker, 78, passed away on May 25, 2019 at Robert Wood Johnson University Hospital at Somerset. Born and raised in Plainfield to the late Gabriel and Anna (Tufano) DiDario, Daisy lived in South Plainfield for 35 years, where she raised her family and was an active community volunteer, and Franklin Park for 17 years, prior to relocating to Hillsborough three years ago.
Daisy enjoyed her work outside the home, including her years at Opinion Research Corp., as well as the small, odd-lot store she and her husband, Robert (Bob), operated together. She was a member of the Italian American Club of North Plainfield and the Seniors Centers of Franklin Township and Hillsborough. She was an excellent cook and talented artist, and enjoyed shopping, traveling, theatre, music, and the Jersey shore. When they retired, Daisy and Bob loved their winters in Pompano Beach and Palm Springs, where they made many friends over the years.
Predeceased by her brothers, Armond DiDario and Dino DiDario, Daisy leaves behind her loving husband, Robert; daughters, Susan Stryker (Roger Desjadon) of Delray Beach and Franklin Park, Linda Stryker (Neville Bugwadia) of New York City, Melissa Stryker of Scotch Plains, and Robyn Resko (Randall Resko) of Lambertville; her brother, Gabriel DiDario of Bridgewater, her cherished sister, Sally DiDario of Hillsborough, and sister-in-law, Patricia Carnevale of Piscataway, and her much loved grandchildren, Ryan Resko, Claudia Russell, Alexis Marta and Joseph Marta, as well as many nieces and nephews.
Relatives and friends are welcomed to a brief funeral service beginning at 9:30am immediately followed by a memorial gathering from 10am to 12pm on Friday, May 31, 2019 in the McCriskin-Gustafson Home for Funerals, 2425 Plainfield Avenue, South Plainfield. Entombment of her remains will take place at Resurrection Burial Park in Piscataway at a later date in a private gathering.
In lieu of flowers, please consider making a donation to Memorial Sloan Kettering Cancer Center. https://www.mskcc.org