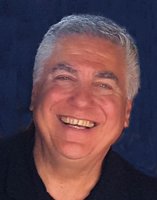 William A. Staats Jr.
William A. Staats Jr., 68, passed away on Monday, January 4, 2021 at Robert Wood Johnson University Hospital at Somerset in Somerville.
Born in Plainfield, Billy was a lifelong resident of South Plainfield.
Along with his brother Randee, Billy was the co-owner and operator of the former popular Staats Auto Body in South Plainfield.
He enjoyed hunting, going fishing, playing golf and taking trips out West but his greatest moments were spent with his family; going on vacations, attending sporting events and dance recitals as well as picnics and most importantly spending time with his beloved grandchildren who were the joy of his life.
In addition Billy looked forward to his daily coffee at the Junction in Middlesex, where Tony and the rest of his friends immediately became his extended family.
Predeceased by his parents, Naheen and William Sr., surviving is the love of his life, Heather, with whom he spent 52 wonderful years with; his children, Billy and his wife Erin, Samantha Nicolay and her husband Joseph, all of South Plainfield and Derek and his wife Lauren of Dunellen; his brother, Randee Staats and his wife Joanne; sisters, Karen Seader and her husband Bob and Debbie Weaver all of Dunellen; his brothers- in-law; John DeVico and his wife Linda of Lewellen, NE, Frank DeVico and his wife Patricia of Middlesex and Alexander DeVico of Westchester, NY and his grandchildren, Skyler, Nathan, Dylan, Cole, Lily, Jaxon Piper and Chase who will miss him tremendously. Also surviving are several nieces, nephews, extended relatives and dear friends.
Visitation will be held on Sunday, January 10, 2021 from 1-5pm in the McCriskin – Gustafson Home For Funerals 2425 Plainfield Ave. South Plainfield, NJ 07080.
The Staats family is formally extending the invitation to all of their relatives and dear friends to please join them for Billy's graveside funeral ceremony on Monday, January, 11, 2021 at 11am at Hillside Cemetery, Scotch Plains, NJ.
At the family's request, there will be no public service in the funeral home prior to Billy's burial.
We kindly ask that face masks be worn while visiting, to be mindful of physical distancing guidelines and for visitors to minimize time spent indoors to allow everyone a chance to pay their respects. We thank you for your understanding and for taking these precautions during this difficult time.