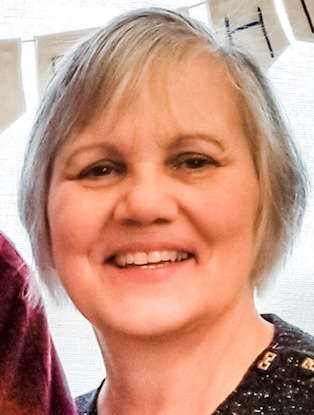 Denise Porozok
Piscataway, NJ – Denise Porozok, 67, surrounded by her loving family, passed away at St. Peter's University Hospital in New Brunswick on April 18, 2022 after a courageous five year battle with Ovarian Cancer. Born in Plainfield to the late Robert and Dolores (Righetti) Strasko, Denise grew up in Middlesex and settled to Piscataway forty-two years ago.
A graduate of Middlesex High School, Denise went on to further her studies at Middlesex County College where she majored in Radiology Technology and graduated Phi Theta Kappa. She worked for seven years as an x-ray technician and then dedicated her life to raising her son and daughter. She then returned to the workforce as a Special Education aide for Piscataway High School, teaching children with special needs for twenty-five years. One of her many accolades, during the 2009-2010 school year; Denise was the proud recipient of the Educational Support Professional of the year.
As her children were growing up, she was very active with school activities. Denise was always in attendance at her children's events with a smile on her face and was a Piscataway Superchief Band Parent for seven years. She was a parishioner of St. Frances Cabrini Church in Piscataway and above all things, Denise loved spending time with her family and friends. She enjoyed baking for the loved ones in her life, especially during the holidays and in her free time; she liked word puzzles, was an avid reader and loved watching Hallmark Christmas Movies at any time throughout the year.
She loved going to live music performances, taking trips to Atlantic City and occasionally Las Vegas and could always be found traveling with her family to various theme parks around the country or down at the Jersey Shore while on vacation.
She was a kind and giving person who was loved by all that knew her.
Predeceased by her mother Dolores, father Robert and step-father Thomas Burshnick, Denise leaves behind her husband of forty-three years, William Porozok, Jr. and two children; Michael Porozok of Middlesex and Jessica Cann and her husband Matthew as well as her granddaughter Elizabeth, all of Flemington. She is also survived by her brother Paul Strasko and niece Paige Strasko of Palmer, PA.
Visitation will be held at Middlesex Funeral Home, 528 Bound Brook Road, Middlesex, NJ 08846 on Thursday, April 21, 2022 from 4:00pm – 8:00pm. On Friday, April 22, 2022, family and friends are invited to gather directly to St. Frances Cabrini Church in Piscataway for a 10:00am funeral mass. Denise will be buried at Resurrection Burial Park in Piscataway.