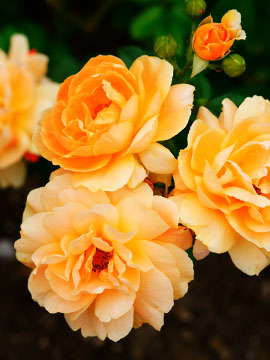 Obituary of Maureen Ann Yeager
Piscataway - Maureen Ann Yeager, 78, passed away Monday, February 22, 2021 at JFK Medical Center in Edison.
Born in Woodbridge to the late Peter and Ann Casso, Maureen and her later husband, Ronald raised their children in Dunellen before settling to Piscataway in 1985.
Maureen found peace in her rose garden where she enjoyed spending her time. A communicant of St. John the Evangelist Roman Catholic Church, Maureen was also an avid angel collector and prayed for those she loved. Maureen will be remembered as a devoted grandmother, mother and wife.
Predeceased by her husband who died in the line of duty in 2000, Sherriff's Officer, Ronald Yeager ; surviving are her three children, Russell Yeager, Jeff Yeager and wife Anita and Cheryl; her devoted former daughter in law, Deborah Yeager and four cherished grandchildren, Kevin, Kelly, Kenny and Keith.
Funeral services will be held on Saturday, February 27, 2021 at 10AM in the Piscataway Funeral Home, 18 Stelton Road Piscataway NJ 08854 followed by funeral mass in St. John the Evangelist Roman Catholic Church, 317 1st St, Dunellen, NJ 08812 at 11AM.
Burial will follow in Resurrection Burial Park, Piscataway.
Family and friends may gather in Piscataway Funeral Home on Friday from 2-4PM and 7-9PM.
During this ongoing pandemic, according to Executive Orders and the CDC guidelines, we kindly ask that face masks must be worn while visiting, to be mindful of physical distancing to the best of your ability, and are asking visitors to minimize time spent indoors to allow everyone a chance to pay their respects. We thank you for your understanding and for taking these precautions during this difficult time.