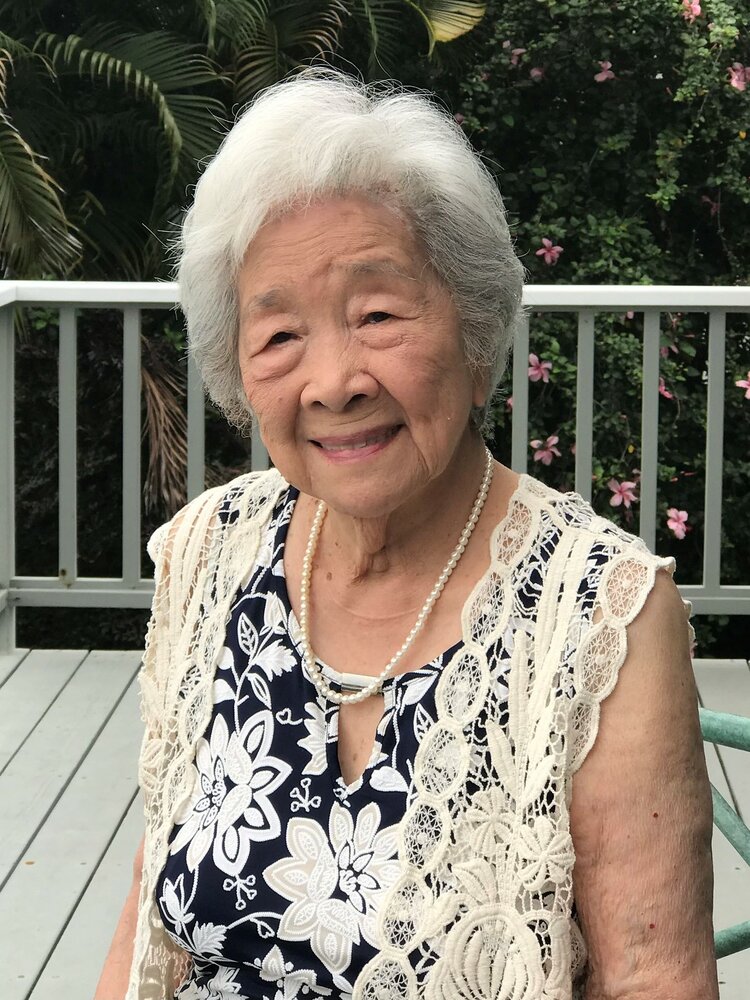 Obituary of Elena M. Cruz
Elena M Cruz, 96 from Piscataway NJ died peacefully surrounded by her family on November 28, 2021. She was born May 3, 1925 in San Roque Marikina, Philippines, the daughter of Teofilo and Engracia (Santos) Mendoza.
Elena graduated from Roosevelt High School, Class of 1941. She married the love of her life, Juanito on December 5, 1959 and had four loving children.
Prior to coming to the United States, she studied at Maternity and Children's Hospital and worked as a Mid-Wife for the Quezon City Health Center.
In 1969 along with her 4 kids, Mrs. Cruz left the Philippines and joined her husband in Jersey City, NJ.
She pursued a career with Home Insurance in New York City and was a member of the Filipino-American Association of Piscataway NJ and was also the Co-Founder of the Marikenian Reunion Group of the East Coast.
Predeceased by her parents, Elena is also predeceased by her husband Juanito.
Surviving are her children; son Chester and wife Esperanza; daughter, Sheila and husband William; daughter Emily and husband Max; son John and wife Catherine; sister, Felicitas Mendoza; eight grandchildren, Chelsey, Cherisse, Monique, Bryan, Charles, Kyle, Michael and Alexander and four great grandchildren, Kayden, Bradley, Beau and Kieran.
Visitation will be held on Wednesday, December 1, 2021 from 5-9pm in the Piscataway Funeral Home 18 Stelton Rd. Piscataway, NJ 08854.
Funeral Mass will be held on Thursday, December 2, 2021 at 10am at St. Frances Cabrini RC Church, 208 Bound Brook Ave Piscataway, NJ 08854.
Entombment will follow at Lake Nelson Memorial Park, Piscataway.
Share Your Memory of
Elena