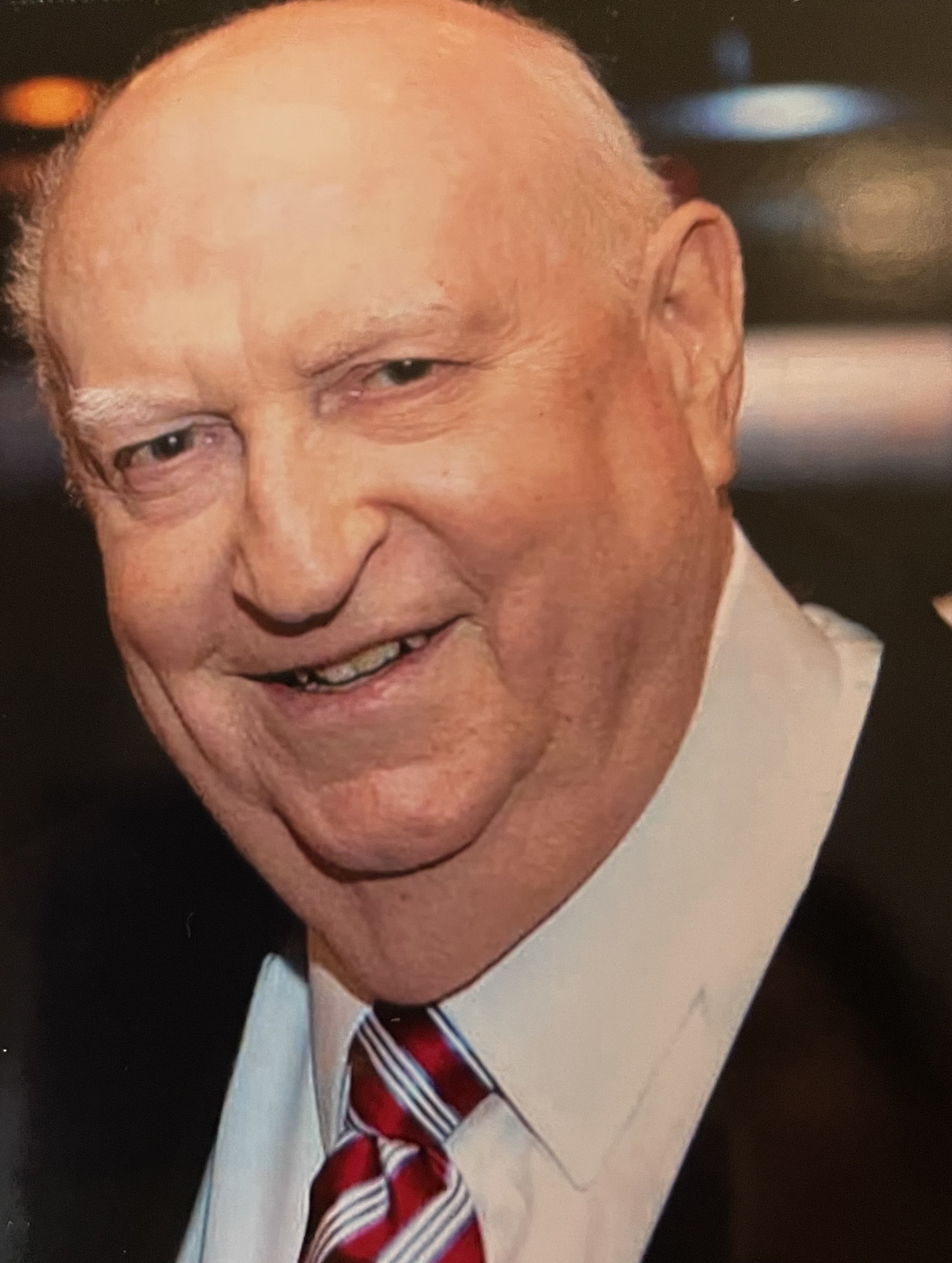 Obituary of Henry A. Loeffler
Please share a memory of Henry to include in a keepsake book for family and friends.
HENRY A. "HANK" LOEFFLER
AGE: 97
SOUTH PLAINFIELD/BRIDGEWATER
Henry "Hank" Loeffler, 97, passed away on January 19, 2022 at Robert Wood Johnson Hospital in Somerville, New Jersey. Hank was born and raised in Baltimore, Maryland, where he graduated from St. Charles High School and St. Mary's Seminary and University. Shortly thereafter he enlisted in the U.S. Army and was stationed at Camp Kilmer in Piscataway, New Jersey, where he met his beloved wife of 60 years, Carmella "Kit" Loeffler.
After transferring from active-duty status to an Army reserve unit, where he rose to the rank of Captain, Hank went to work in the Human Resources Department at Stavid Engineering in Watchung, New Jersey. He continued to work for its successor, Lockheed Electronics, for 30 years and ultimately rose to the head of the Personnel Department. Upon retirement, he started an organization known as the "Star Dusters" to keep retirees connected to Lockheed; the organization continues to this day and now includes over 1,100 active members.
Hank was also an avid communicant of Sacred Heart Roman Catholic Church in South Plainfield. Early on he taught CCD and was a frequent Lector at Sunday Mass. He was actively involved in numerous parish organizations and activities, including the Nocturnal Adoration Society, the Knights of Columbus, and the St. Vincent DePaul Society. After retiring, he worked tirelessly as a cook at the parish summer festival and its annual Lenten fish fry.
Hank proudly served as an officer and member of the Plainfield area Kiwanis Club for over 25 years.
Hank is predeceased by his beloved wife, Carmella B. (Donaruma) Loeffler, his son, Joseph G. Loeffler, M.D., and his daughter, Hope A. Loeffler. Mr. Loeffler is survived by his children Paul H. Loeffler, Esq. and his wife Nancy, of Bridgewater, and his daughter Margaret "Peggy" DePaul and her husband Richard, of Manasquan. Also surviving are his daughter-in-law Karen Loeffler of Ashburn,Virginia, and his brother, Joseph Loeffler of Columbia, South Carolina. He will be dearly missed by his adoring grandchildren, Kara, Joseph, Megan, John, Hope, Paul, Rachel and Sarah and his great-grandchildren, Julianna, Josie, Teddy, Annie, Hank, Hannah, M.J. and Maggie, as well as many nieces and nephews.
Visitation will be held on Sunday, January 23, 2022 from 2 to 5 pm in the South Plainfield Funeral Home, 2456 Plainfield Avenue South Plainfield NJ 07080.
Funeral services will be held on Monday, January 24, 2022 at 9:30 am in South Plainfield Funeral Home, followed by a 10:30 am funeral mass at Sacred Heart Roman Catholic Church, located at 149 South Plainfield Avenue in South Plainfield. Burial will follow at Holy Redeemer Cemetery.
In lieu of flowers, donations can be made to the St. Vincent DePaul Society, c/o Sacred Heart Church, 200 Randolph Avenue, South Plainfield, New Jersey 07080.
Share Your Memory of
Henry