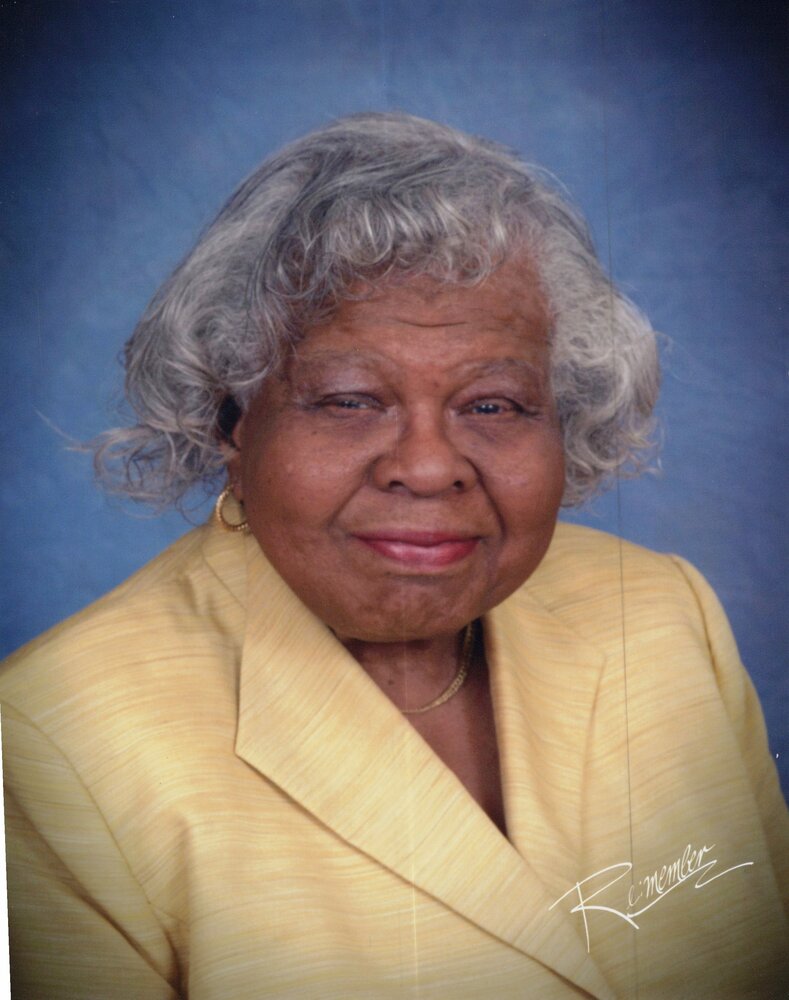 Share Your Memory of
Marjorie
Obituary of Marjorie D. King-Bailey
Born on April 8, 1928 in the parish of Christ Church Barbados, Marjorie Doreen Waithe held an ambitious spirit, a warm sense of humor and a commitment to family until the day of her passing on February 1, 2022.
Marjorie knew perseverance and responsibility early on. She was the eldest of six children, born to the late James and Helena Waithe, and led the family through hard times, when her mother passed away prematurely. Marjorie's father, a mason, knew he created a trailblazer and etched a name into the island home he built "Marjville" named after Marjorie as a symbol of his love, support and affection for his first born.
Following her mother's passing, Marjorie knew that she wanted great things for her family, and it was up to her to lead the way. She took up dressmaking and became masterful at it, which allowed her to save enough money to migrate to England by ship and secure a job as a seamstress. Soon after, she helped her brother and sister migrate to the country until she saw an opportunity to make it to New York City.
In 1957 Marjorie eventually left England with enough money in her bank account to make it to Brooklyn NY, where she met and married the late Allan Arthur King, and had two children, Patricia Doreen and Steven Allan King. As a result of Marjorie's astuteness, despite racism and sexism prevalent in the United States, she still managed to purchase her first home located in East New York, Brooklyn in 1969, where her brothers, sister and many friends and families immigrating to the country sought refuge and support.
Marjorie's faith was strong. Her Christian journey began early, at St. Matthias Church in Barbados, where she would receive her confirmation and following her immigration to the States became a devoted member of St. Mark's Episcopal Church in Brooklyn, where she would bring her children every Sunday and serve as an active member of the Mothers Union.
Marjorie's Bajan values carried her through her time in New York City as she raised her family. She worked faithfully and diligently to make sure her children and those around her were given every opportunity to succeed. Marjorie believed strongly in education, and would often say, "get your education, that's something no one can ever take from you". She lived this out by even furthering her own education and returning to school in 1985 at the age of fifty-two to pursue and eventually obtain her Associates Degree in Applied Science.
While formally employed as a seamstress at Joy Time Bridal in New York City's garment district, Marjorie enjoyed growing cucumbers and tomatoes on a small patch of soil in the backyard in her Brooklyn home, playing dominoes, cooking and entertaining. Her cou-cou and saltfish, fishcakes and coconut breads were second-to-none.
After helping her daughter and son-in-law raise two children, following the birth of her third grandchild, Marjorie decided to embark on her final adventure, moving to South Plainfield, New Jersey. There, she retired, traveled, and enjoyed her life with her late second husband Errol Allison Bailey. She purchased a home big enough for her growing family, took up painting, became involved in her local church-Grace Episcopal Church, enjoyed her community senior center, belonged to the Barbados Charitable Organization of New Jersey Inc. and continued to instill in those around her, the foundational values that shaped her life; education, hard work, and making something of yourself for your family.
Marjorie Doreen King-Bailey went to glory on February 1, 2022 in New Jersey where her daughter cared for her until her final day. She leaves behind a host of family and friends and will be dearly missed.
The services for Mrs. King - Bailey may be viewed on Saturday through Wesley Methodist Church's Youtube channel located at, https://www.youtube.com/c/WesleyUMC
Visitation
9:00 am - 10:00 am
Saturday, February 12, 2022
Wesley United Methodist Church
1500 Plainfield Ave
South Plainfield , New Jersey, United States
Funeral Service
10:00 am - 11:00 am
Saturday, February 12, 2022
Wesley United Methodist Church
1500 Plainfield Ave
South Plainfield , New Jersey, United States
Burial
Hillside Cemetery
1401 Woodland Avenue
Scotch Plains, New Jersey, United States
908-756-1729