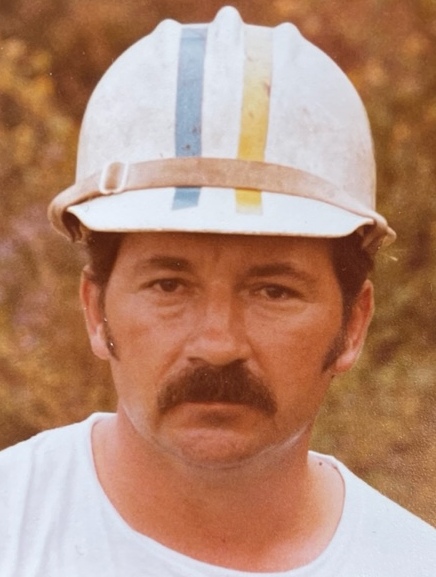 Obituary of Charles D. Downey
Charles "Chuck" Downey, 80, passed away February 18, 2022 at home with his wife by his side. Born in Teaneck, New Jersey, he lived in Plainfield, NJ and Cortland, NY. Chuck moved to South Plainfield, NJ in 1954 and was a graduate of South Plainfield High School.
Chuck made his career working at New Jersey Bell Telephone and also had a part-time business striping parking lots during his early years while working at the phone company. He was ambitious and dedicated to providing for his family. Chuck enjoyed many hours in his garage working on cars with his sons. One of his greatest projects was his 1962 Corvette, which he enjoyed taking to car shows and spending the day talking with other car enthusiasts. He also liked hunting, dirt bike riding, fishing, working around his house and hanging out in his garage drinking a cold beer (or 2, 3, or 5), smoking and tinkering around.
During his retirement years, he enjoyed going to the range, collecting memorabilia, metal detecting, gardening, Nascar racing, reading, and also buying lots of "stuff" from Amazon. He also recently had the opportunity of learning genealogy information about his family and met a cousin that he never knew he had. Chuck loved cats and had many over the years; he also cared for countless stray/feral cats. Chuck was also a dedicated donator to St. Jude Children's Research Hospital.
Chuck will be missed by many but especially his family who provided dedicated love and care to him in his last months. His wife will miss the life they built together through the good/bad times and her "chauffeur". His eldest son Keith will miss the long talks they enjoyed, Sean will miss being his father's "personal" mechanic, and his daughter Shannon will miss their 2 yearly lunch dates, one on his birthday and one on her birthday.
Chuck was predeceased by his paternal father, Floyd Downey, his mother Gladys and his step father who raised him, Russell Naylor. He leaves behind his wife of 58 years, Carol and their children, Keith & his wife Marlene Downey, Sean Downey, Mark Downey and Shannon Downey.
As our father would say: 10 – 4!
Visitation will be held at McCriskin-Gustafson Home for Funerals, 2425 Plainfield Avenue, South Plainfield, NJ 07080 on Thursday, February 24, 2022 from 2-4pm and 7-9pm. On Friday, February 25, 2022, family and friends may gather to the funeral home at 9:45am followed by a 10:30am funeral mass at Sacred Heart Church in South Plainfield.
Chuck will be laid to rest at Hillside Cemetery in Scotch Plains. In lieu of flowers, a memorial donation can be made to the St. Jude Children's Research Hospital (www.stjude.org.)
Share Your Memory of
Charles