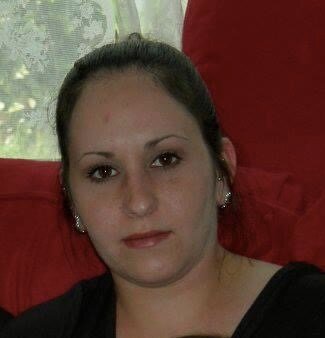 Obituary of Cheryl Anne Vanderhoof
In the early hours of February 27th, 2022, the illness and addiction that had stolen Cheryl Anne Vanderhoof's sparkle, took her life. She passed away suddenly at her home in Hamburg New Jersey, at the young age of 43 years old. Predeceased by her parents, John and Joan Vanderhoof, as well as her sister, Lisa Vanderhoof Harrity. She is survived by her three daughters, Victoria Capdevila, Piper Russ, and Lisa Marion, as well as her siblings Mary Grek, Greg Vanderhoof, Donna Beam, John Vanderhoof, Dawn Cardinal, Heather Vanderhoof Nierling, and Alyson Vanderhoof, as well as many loving nieces and nephews.
Cheryl never wanted to be defined by her addiction or the mistakes it led her to make; she was so much more than that: a MOTHER, a DAUGHTER, a SISTER, and FRIEND.
Addiction attacked after a near death experience as a teenager, when opioids were first used to treat her pain. For many years, Cheryl fought a long and hard battle, however addiction won the war. To those who have never had a loved one who battled addiction, she may seem like just another person who made a bad choice, and spiraled down a dangerous path. We saw her as a fighter as she claimed back her life again and again. For her family especially to her beloved daughter Lisa, she was the one always there when someone needed a shoulder to lean on, and was always there to listen in times of need. Her daughter Piper remembers how Cheryl would always let her watch her favorite movies together and how the two would go shopping in order to decorate their new apartment. Cheryl always wanted her kids to express themselves and live to their full potential.
The drugs told Cheryl they would make the pain go away, and help her feel alright, but what they neglected to tell her is how it would devastate her family as a whole, and how it would steal away the sparkle and smile that was loved and cherished by so many around her. The drugs neglected to tell her they would take and take and take, until they took all she had left, her life. Addiction can happen to anyone, anywhere, just as it did to our beloved Cheryl.
Cheryl isn't just "another one gone too soon" she was a bright soul whose life was cut too short. Addiction does not discriminate. Our many prayers were answered, but not in the way we all had hoped. We hoped that she would be pain free and find peace, and now she will eternally be free with our Lord Jesus Christ. She will be missed deeply.
A memorial service will be held at Middlesex Funeral Home, 528 Bound Brook Road, Middlesex NJ 08846 on Sunday, March 13, 2022 from 11am – 1PM.
Visitation
11:00 am - 1:00 pm
Sunday, March 13, 2022
Middlesex Funeral Home
528 Bound Brook Road
Middlesex, New Jersey, United States
732-968-3377
Share Your Memory of
Cheryl