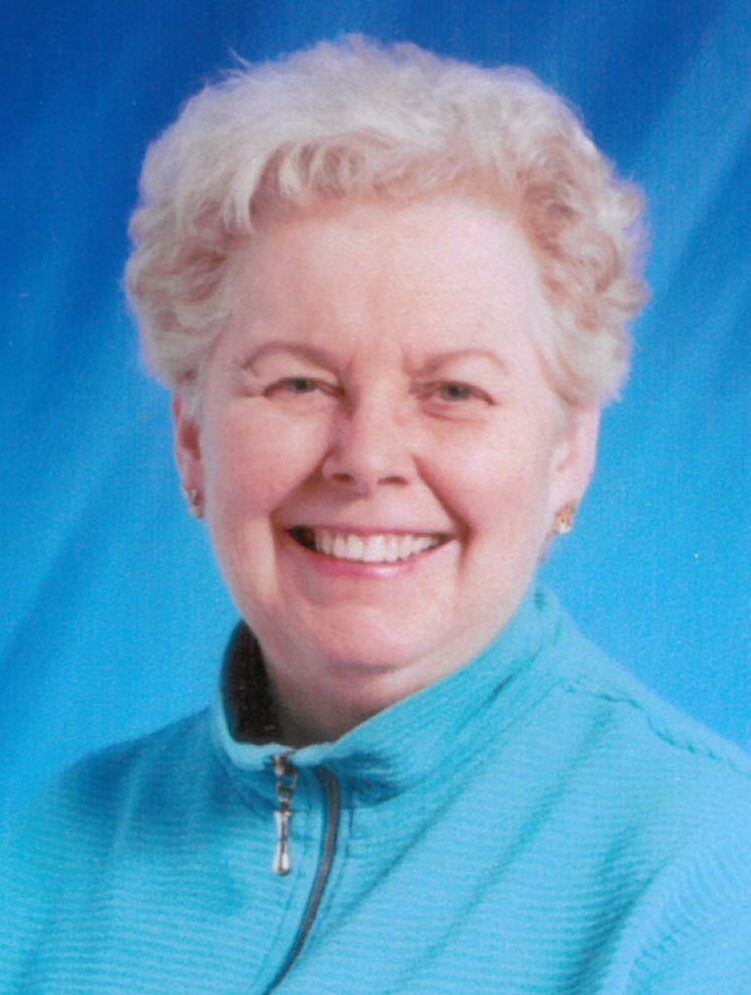 Obituary of Shirley E. Riggs
Please share a memory of Shirley to include in a keepsake book for family and friends.
Shirley Eleanor Riggs of Middlesex, NJ passed away Tuesday, March 22, 2022 at the age of ninety.
Born in Tulsa, OK in 1931, Shirley was the first of two daughters born to Clyde and Genevieve Thomas. During her childhood, she was active as a Girl Scout, an interest she later cultivated in adulthood through thirteen years as a Girl Scout leader in Piscataway, NJ. Shirley graduated from Will Rogers High School (Tulsa, OK) in 1949 and earned her bachelor's degree in Home Economics Education from Oklahoma State University (Stillwater, OK) in 1953. She briefly taught as an Assistant Professor of Home Economics at Tulsa University (Tulsa OK). Following her marriage to Jack Wallace, Shirley gave birth to two daughters, Susan Elaine and Stacy Ann.
While raising her daughters, Shirley kept very busy teaching sewing lessons in her home, volunteering at her church, and simultaneously being the primary leader of two Girl Scout troops- one for each daughter. As her daughters approached high school age, Shirley returned to the profession she had trained for and taught Home Economics at Quibbletown Middle School in Piscataway for over 29 years. Known there as Mrs.Sickler, following her marriage to John Sickler, Shirley was a beloved teacher and mentor to many. She led a highly popular after school "Home-Ec Club", and was proud to see this local chapter of the FCCLA win many statewide honors over 16 years of competition. In 1993 Shirley was named Piscataway Teacher of the Year, and in 1998 she was named the NJ FCCLA Advisor of the year.
In 2000, in Middlesex, NJ, Shirley married William M. Riggs. Together, they were members of First Baptist Church of New Market, Piscataway, where she served until recently as Head Deaconess. She was glad to be able to serve in the church this way. She further enjoyed her retirement years attending sporting events and concerts, taking short trips, and reading. During these years, Shirley became a member of Pieced Together Quilters; her entire family and many of her friends are the fortunate recipients of her talented handiwork. She dearly loved the good conversations to be had amongst friends while they quilted! Much of Shirley's time, and nearly every holiday, was joyfully spent with her family, whom she loved deeply, and who loved her deeply in return.
Shirley was preceded in death, by one week, by her husband Will. Also previously departed were her mother and father, as well as her sister and brother-in-law, Sandra and Max Newland. She is survived by her children, Susan Morrison (Cal) and Stacy Becker (Gary); her stepchildren, Martin Riggs (Michelle) and Karen Riggs; five grandchildren, Laura, Amanda, William, Melissa, and Daniel; seven great-grandchildren, Isaiah, Jesse, Elisha, Jude, Joshua, Emma, and Moriah; and seven step-grandchildren, Corey, Cristal, Jason, Alexander, Maidelys, Blake, and Noah.
In lieu of flowers, the family is asking that donations in Shirley's memory be made to the First Baptist Church of New Market, or to the Middlesex Borough Rescue Squad.
Memorial Visitation
4:00 pm - 8:00 pm
Thursday, April 14, 2022
Middlesex Funeral Home
528 Bound Brook Road
Middlesex, New Jersey, United States
732-968-3377
Memorial Visitation
10:00 am - 11:00 am
Saturday, April 16, 2022
Middlesex Funeral Home
528 Bound Brook Road
Middlesex, New Jersey, United States
732-968-3377
Funeral Service
11:00 am - 12:30 pm
Saturday, April 16, 2022
Middlesex Funeral Home
528 Bound Brook Road
Middlesex, New Jersey, United States
732-968-3377
Share Your Memory of
Shirley