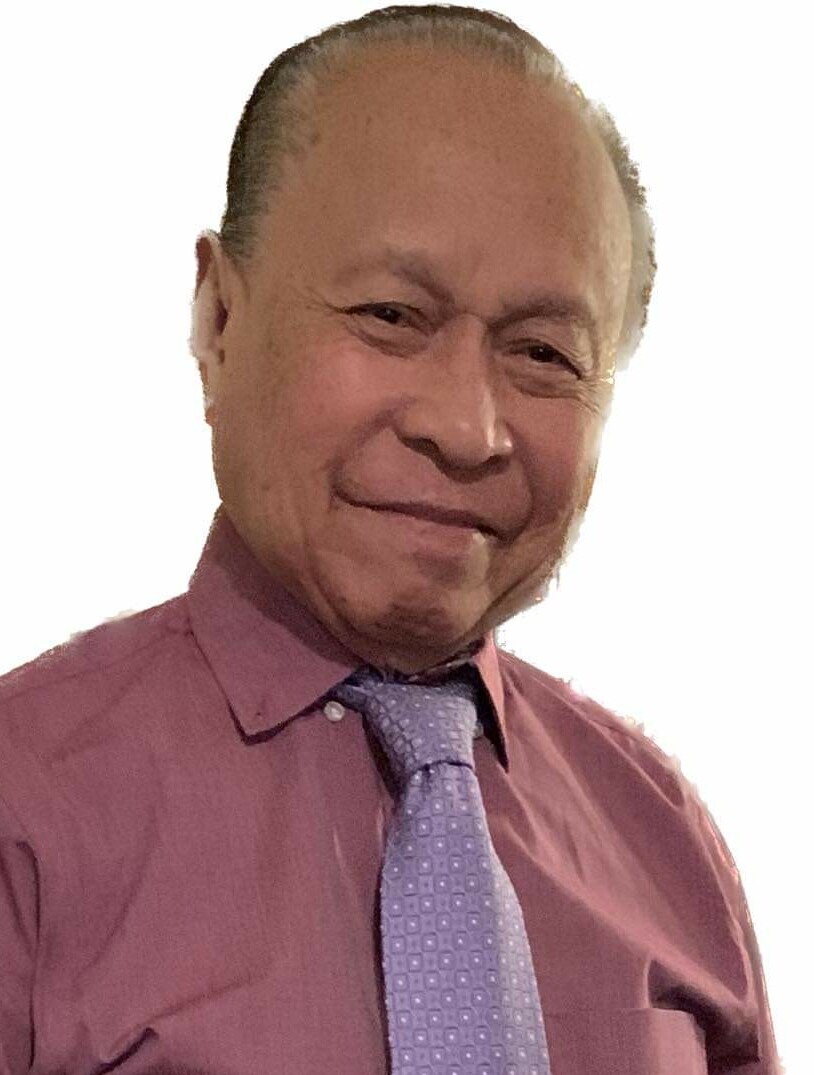 Obituary of Neil Tupas Samson
Please share a memory of Neil to include in a keepsake book for family and friends.
Neil Tupas Samson, the oldest son of Dalmacio A. Samson (father) and Inocenta Samson (Mother), was born in Ma-ao City, Negros Occidental Philippines February 2nd, 1935, brother to Marylin Samson, Juluius Samson, and Arthur Samson. Through college, Neil was supported by the Far Eastern University folk dance company where he achieved a Bachelor's degree in accounting. On March 23, 1965, Neil married his sweetheart Ermelinda Jardinico in the Bacolod Evangelical Church, within the city of Bacolod, followed by their migration to the United States in 1970. A longtime resident of Jersey City, Neil first worked at Sea-Train Line in the accounting department, then became a respiratory therapist through Rutgers, and worked at St. Francis Hospital in Jersey City, St. Mary's Hospital in Hoboken, and Bayonne Hospital. Outside of his career, Neil was a member of the Summit Avenue Baptist Church in Jersey City, and a member of George's Road Baptist Church in North Brunswick, New Jersey. Neil was known as "the songbird" as he is famous for his singing at church services and weddings.
Neil Samson lived a gracious life, his soft voice and gentle personality impacted countless lives, reminding everyone that there are angels who walk among us as humans. Neil loved the Lord, praised Heavenly Father for protecting him and his family during the Japanese Occupation of the Philippines in WW2, protecting his wife and five-year-old child through the immigration process into the U.S., and giving him a long and fulfilling life despite any obstacles that came his way.
Neil returned to be with the Lord and his family on the other side on December 7th, 2022. As he passed along he was surrounded at home by his family, holding the hands of his grandchildren, and listening to the Christmas hymnals of Frank Sinatra. Neil Samson's legacy is survived by his wife Ermelinda Samson, his daughters Sherene, Suzette, Sheryle, and Teresa and his adoring son-in-law Michael Arroyo; his grandchildren, Michael, Lauryn, and Alex, as well as his many nieces and nephews and family friends who surrounded his life with love. As he has left his humanly body, his soul remains infinite in the praises of the Lord, the memories of his family, and the deer he used to feed.
A visitation will be held at the Middlesex Funeral Home, 528 Bound Brook Road Middlesex, NJ, on Tuesday, December 13, 2022, from 2 pm – 4 pm and 7 pm – 9 pm.
A funeral service will be held at George's Road Baptist Church, 440 Church Ln, North Brunswick Township, NJ, on Wednesday, December 14, 2022, at 12 pm. Family and friends are invited to gather at the funeral home beginning at 10:15 am.
Entombment will follow at Franklin Memorial Park, 1800 NJ-27, North Brunswick Township, NJ.
Share Your Memory of
Neil