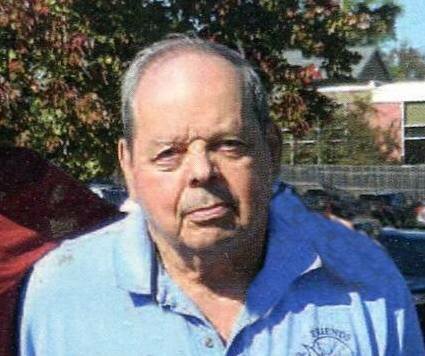 Obituary of Robert Church
Please share a memory of Robert to include in a keepsake book for family and friends.
Robert "Bob" Church passed away peacefully on Friday, May 19th after a month long illness. Bob was one of the four sons of Mildred and Walter Church and was originally from South Bound Book, NJ. The family relocated to Lakewood, NJ when Bob was in High School, where he played the bass drum in the marching band.
In 1951, Bob enlisted in the Navy and served for four years in the Korean War. Bob's time in the Navy took him from Southern California to Korea and Japan for multiple tours. He initially enlisted in the Navy's special diver corps, but an accident forced him to change his plans and he went on to serve as a Machinist 1st class, running the engine room on the USS DeHaven until he was honorably discharged four years later in 1955.
When Bob returned from the Navy, his family had returned to South Bound Brook and he joined them there. In his spare time, he and his brothers built and raced stock cars at various tracks around NJ. Bob began working as a butcher at the A&P, working his way up to meat manager at the store in Plainfield, NJ. It was also at this time that Bob met his future wife Elizabeth Allara. They were married at the Church of The Holy Cross in North Plainfield and shortly afterwards the couple settled in South Plainfield, NJ.
The early years of their marriage were spent with nieces and nephews and down the shore on their boat "Loose Change." By the time the nieces and nephews were grown, Bob and Elizabeth welcomed their son Robert. Robert was Bob's pride and joy and they did many things together, from building model railroad sets, to traveling around the country visiting national parks, to the Boy Scouts, where Bob served as a Scout Master until his retirement.
Finally, after many years at A&P, now as a warehouse manager, it was time for a career change. Bob left A&P to serve as Buildings and Grounds Superintendent for the Wardlaw Hartridge School in Edison, NJ. This was his happiest career move, since he got to see his son Robert in school daily and do the work he was most proud of, putting his artistic talents to work building sets for the plays and musicals.
In 1999, Bob made the bittersweet decision to retire from Wardlaw. He spent his retirement years doing the hobbies he loved best, which included woodworking, stained glass, oil painting, building 3-dimensional puzzles and traveling to visit his son Robert in Washington DC. He was always the proudest of the stained glass and other woodworking items he built for his son's house in Washington, DC.
Bob will be missed by all who knew him. He had the unique ability to start a conversation with almost anyone and family and friends all treasured hearing his vast inventory of stories from many past adventures. He touched many lives over the years and we will all treasure his memory.
Bob was predeceased by his parents Walter and Mildred Church, his brothers Walter and Warren, and other close in-laws from both sides of the family. He is survived by his wife of 66 years, Elizabeth, his son Robert, his brother Donald, his nephews Glen Nelson, Darryl Allara, Jack Allara, Robert Allara and Keith Allara, nieces Gloria Ingrassia and Gail Devico as well as other nieces and nephews.
A celebration of Bob's life will be held from 5 to 8 pm on Friday, May 26th at McCrisken Home for Funerals in South Plainfield. A church celebration will be held at 11 am on Saturday, May 27th at The Church of The Holy Cross, in North Plainfield, NJ. In lieu of flowers, please consider making a donation to The Church of the Holy Cross, 40 Mercer Ave North Plainfield, NJ 07060.
Share Your Memory of
Robert