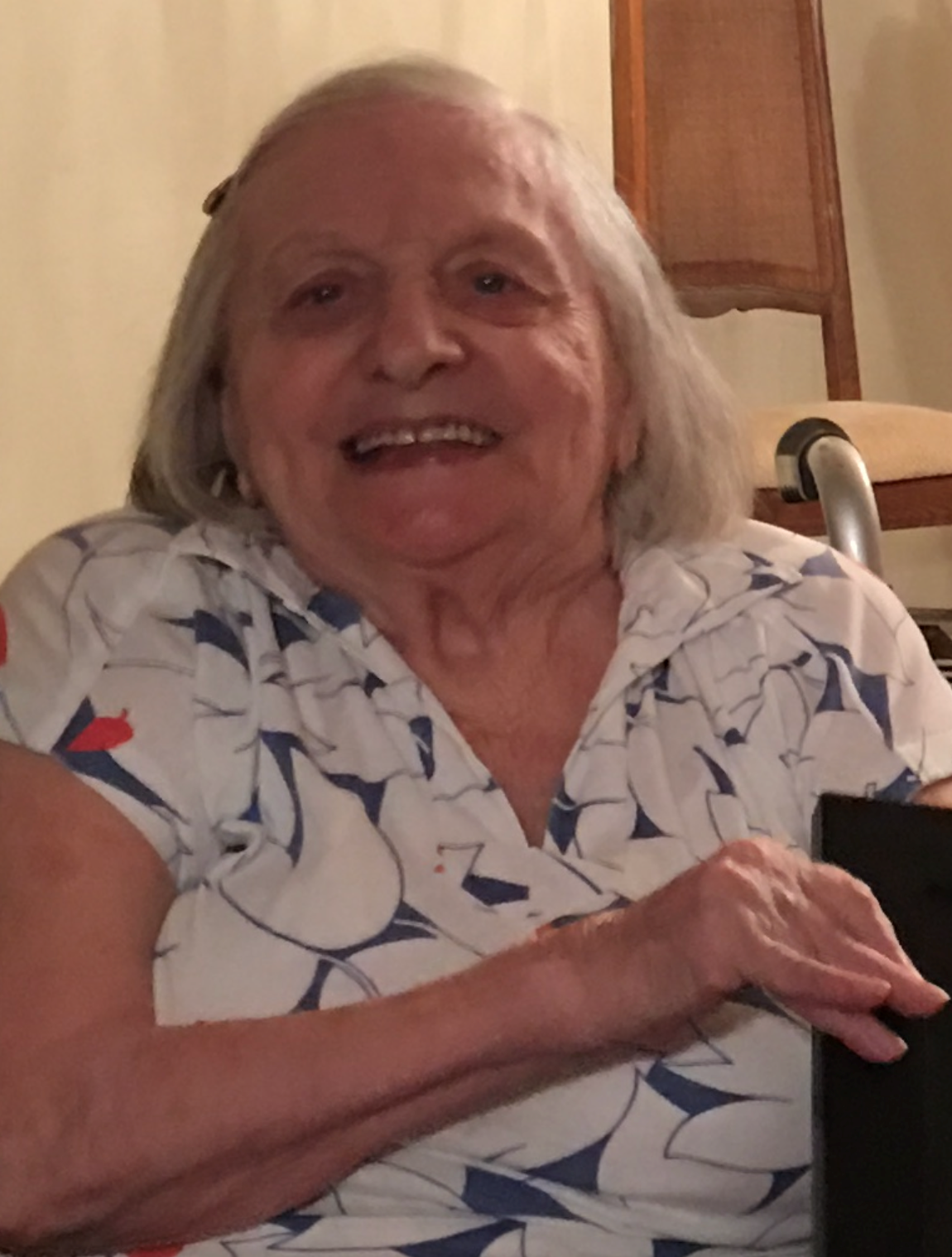 Obituary of Lena Balazs
Please share a memory of Lena to include in a keepsake book for family and friends.
Lena Balazs (Santora), 106, passed away peacefully on Tuesday September 26, 2023 after an extraordinary life well lived.
Born to Laura and Philip Santora and raised in Newark, Lena met and married her first husband Joseph Burza and had her beloved daughter Madelyn. Tragically, her first husband was taken from her and her daughter at a young age, so she returned home to live with her devoted parents, who helped her through this difficult time.
A short time later she met and married her second husband Joseph Balazs, and together they raised Madelyn, the joy of their lives. They resided in Irvington, Maplewood and eventually settled in South Plainfield, where they stayed for the remainder of their married lives.
Lena was the beloved oldest sister of six siblings- sisters Gloria, Mary, Delores, Rita, and Loretta, and brother, Nicholas. Growing up, she was often at her mother's side, learning to cook and clean, and help take care of her siblings. This served her well when she later took on the role of matriarch of her family after her mother's passing, a role she cherished.
Lena was a hard working, dedicated employee of the South Plainfield Tax Collector's Office, as well as a member of the Sacred Heart Knights of Columbus Women's group. She was strong willed, opinionated, and always willing to lend her voice. Politics were a particular passion, and she never shied away from sharing her opinion.
Family was always first, both immediate and extended, and Lena was always there to lend support and guidance. She relished her role as matriarch, frequently sharing her wisdom and life experiences. She loved throwing family pool parties, Saturday night poker games, Sunday family dinners and holiday celebrations at her beloved home in South Plainfield. All were welcome, particularly her daughter's family and her cherished siblings, their spouses and her many nieces and nephews. Wonderful times were always had and lifetime memories were made, memories still held dear by all who were privileged to live them. Beloved mother, grandmother, sister and aunt, Lena was cherished by her large extended family, who will miss her terribly.
Predeceased by her husband Joseph, her daughter and son-in-law Madelyn and Philip Aquilina, Jr., as well as her parents and siblings, Lena is survived by her two grandchildren, Philip Aquilina III and wife Doris of South Plainfield and Steven Aquilina and partner Joe Hess of Asbury Park; two great-grandchildren, Philip IV and Alexes Aquilina both of South Plainfield, as well as many nieces, nephews, extended family and friends.
Visitation will be held on Monday, October 2, 2023 beginning at 10 a.m. followed by an 11:30 a.m. funeral service in the McCriskin – Gustafson Home for Funerals 2425 Plainfield Ave. South Plainfield, NJ.
Immediately following the funeral service, Lena will be laid to rest alongside her husband Joseph and her daughter and son-in-law Madelyn and Philip at Hillside Cemetery, Scotch Plains.
Share Your Memory of
Lena