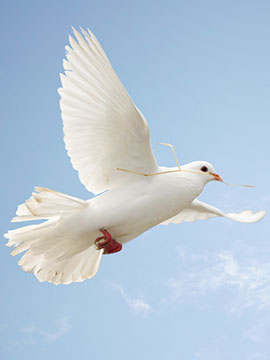 Obituary of Melania A. Boyer
Melania Barclay Boyer
Beloved Mother
South Plainfield - Mrs. Melania Barclay Boyer, better known as Sister Boyer and Mother B, who was born April 21, 1912 in Grenada, WI. died on Tuesday June 12, 2007.
She traveled to Guyana as a child with her parents, brother and four sisters. Mother B grew up in the Catholic Church and attended Catholic Schools. She was married twice and became a widow twice.
In 1964, Melania accepted Jesus Christ as her personal savior and became a born again Christian. She lived up to that Christian life until her departing. She was a member of the Central Assembly of God Church in Georgetown, serving God in the church and community. She was the President of the Women's Missionary for three years and supervised the Communion Ministry. Melania was always giving and showing love to others. She took great joy in feeding the poor at her home.
Melania traveled to America with her daughters in 1968 and became a citizen. The first church she attended in Brooklyn was The Church of God. Melania moved to New Jersey with her daughter, Gloria and son- in- law John Lacon and became a resident of South Plainfield. She was a member of the Plainfield Assembly of God in Plainfield.
Melania was a skilled seamstress and designed beautiful clothes for her daughters. She laughed away fears with her faith, built hope with wisdom and pursued her future with courage. She taught her family how to serve and have faith in the Lord.
She leaves to mourn her daughters, Gloria Lacon, Hazel Boyer and Colette Houston. Sister Edna Davis in Guyana, sons-in-law; John Lacon & Lloyd Houston. Grand daughters-in-law, Camille Foster and Dr. Simone Manigault-Lacon. Her seven grandchildren: Dexter Foster, Damian Lewis, Paul Lacon, Joanne Lacon( deceased ), Chad Lacon, Tonza Houston, Gavin Houston. Eleven great- grandchildren.
The celebration of her life will begin on Friday, June 15, 2007 beginning at 6:00 PM with visitation in the McCriskin-Gustafson Home For Funerals, 2425 Plainfield Avenue, South Plainfield, NJ 07080 until the time of wake service at 8:00 PM.
The celebration will continue on Saturday, June 16, 2007 beginning at 9:00 AM in the funeral home followed by a church service at 10:00 AM in the Assembly of God Church, 416-20 Clinton Avenue, Plainfield, NJ 07060.
She will be entombment with her grand daughter in Resurrection Burial Park Mausoleum, Piscataway.
Share Your Memory of
Melania