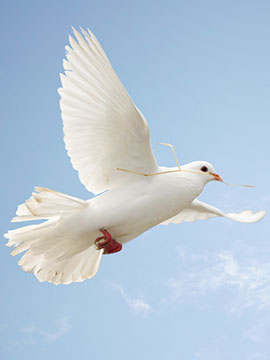 Obituary of Janice Leporino
Please share a memory of Janice to include in a keepsake book for family and friends.
Janice Leporino South Plainfield - Janice Leporino, 70, a 40 year resident of South Plainfield on Sunday, March 22, 2009 at home. Janice was born June 10, 1938 in Jersey City, New Jersey. Her parents were Mary Burczyinsky and Bill Dexheimer; Mary later married George Wirtz, who adopted Janice, their only child. On October 21, 1959, she married Emilio Rosario Leporino, Jr., of Linden, NJ formerly of Conia, Italy, in Kenilworth, NJ. They met while working for Western Electric. 1969 Janice and Emilio moved from Linden to South Plainfield. From 1977 to 2007 Mrs. Leporino worked for Muhlenberg Regional Medical Center in Plainfield. A member of the South Plainfield Jaycee-ettes, Janice was also involved with the Girl Scouts and the South Plainfield High School Music Boosters as wells as the South Plainfield Rescue Squad Ladies' Auxiliary. Her husband Emilio passed away on October 10, 2002, a long-time public servant of South Plainfield. She gave birth to and raised 4 children; her daughter Deborah Anne Leporino and her son Andrew Leporino of South Plainfield, Her second daughter is Patricia Ozbalik, also a resident of South Plainfield, who is married to Norayr Ozbalik; and they have three young sons: Brandon, Christopher, and Matthew. Her third daughter Christina Monetti resides in Holmdel, and has two daughters: Danielle and Kimberly, and her fourth child is her only son, Paul Leporino and his partner Michelle Micheo of Brooklyn, New York. Funeral Services will be held on Thursday at 9:15 AM in the McCriskin - Gustafson Home For Funerals, 2425 Plainfield Ave., South Plainfield, NJ 07080 followed by a 10 :00 AM funeral mass at Sacred RC Church, South Plainfield. Entombment will follow in St. Gertrude's Cemetery Mausoleum, Colonia. Visitation will be held on Wednesday, March 25, 2009 from 2-4 & 7-9 PM in the funeral home. In lieu of flowers, charitable donations will be accepted via the Emil Leporino Scholarship Fund, the South Plainfield Education Foundation, P.O. Box 733, South Plainfield, NJ, 07080.
Funeral Home
Thursday, January 1, 1970
Sacred Heart RC Church
149 South Plainfield Avenue
South Plainfield, New Jersey, United States
Service Time: null
Share Your Memory of
Janice