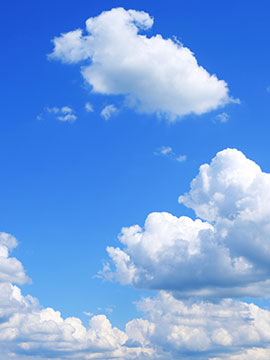 Obituary of Ronald Yurinko
Ronald Yurinko
South Plainfield - Ronald Yurinko, 67, died suddenly on Tuesday, June 19, 2007 in South Plainfield.
Born in Plainfield, Ron was a life long resident of South Plainfield.
In 1958 he enlisted in the United Sates Army and served until 1962. He was a recipient of the Good Conduct Medal and his specialty was a Sentry Dog Handler.
A member of the American Legion Chaumont Post # 243 in South Plainfield, Ron was also a member of the South Plainfield B.P.O. Elks Lodge # 2298.
In 1964, Mr. Yurinko joined the South Plainfield Police Department at the age of 24. Throughout his career, Ron received several commendations. His two most notable commendations were for his efforts during a 1974 murder investigation and for his attempt to save a child from a burning building in which he was injured.
Six years after joining the South Plainfield Police Department, Ronnie was promoted to Sergeant and two years later, in 1972, he received an award from the Exchange Club of the Greater Plainfields for his perseverance in police work. He was a member of the South Plainfield PBA Local 100, the Tactical Unit and served as a Departments' Firearms Instructor and Armorer.
A member of the Narcotic Enforcement Officers Association, he was also recognized as an Instructor for the Police Training Commission.
During his 24 year career, Mr. Yurinko received several letters of Thanks from those he assisted as a Police Officer and in 1981 Ron was promoted to Lieutenant and held that position until his retirement in 1988.
An avid hunter and fisherman Ron belonged to various hunting clubs throughout New Jersey and eastern Pennsylvania where he was given the nickname "Ronbo."
He is pre-deceased by his father Charles and by his brother Charles.
Surviving are his 3 daughters; Valerie Militello and her husband Sal of Garfield, Darlene Yurinko of Bedminster, and Adrienne Yurinko of Bound Brook and by his mother Jennie B. Yurinko of South Plainfield.
Funeral Services will be held on Saturday, June 23, 2007 at 10:15 AM in the McCriskin - Gustafson Home For Funerals, 2425 Plainfield Ave., South Plainfield followed by an 11:00 AM funeral mass at Sacred Heart RC Church, South Plainfield.
Interment will follow in Holy Redeemer Cemetery , South Plainfield
Visitation will be held on Friday, June 22, 2007 from 2-4 & 7-9 PM in the funeral home.
In lieu of flowers donations in Ron's name may be made to the Deborah Heart and Lung Hospital, P.O. Box 820 Browns Mills, NJ 08015.
"> "> ">
Share Your Memory of
Ronald