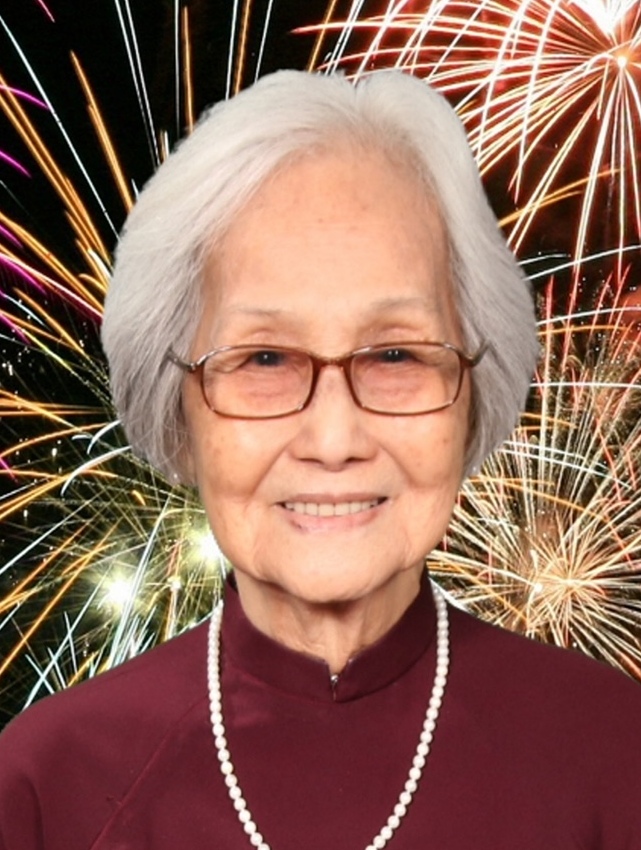 Obituary of Ry T. Dinh
Please share a memory of Ry to include in a keepsake book for family and friends.
Ry Thi Dinh, 94, passed away peacefully at home on Wednesday, August 24, 2022 in Plainfield, NJ.
Born and lived in Vietnam and settled her 2nd home in Plainfield, NJ in 1991.
Surviving are her sister Đinh Thị Loan (Omaha, Nebraska) and her five children, Liên, Thủy (son in-law Nghĩa), Dũng, Liêm (daughter -in-law Mỹ) and Hồng (son in-law Nhẫn) of New Jersey and her son-in-law Phong of Dallas, Texas.
Visitation will be held on Sunday, August 28, 2022 beginning at 5 Pm to 8 PM at the McCriskin-Gustafson Funeral Homes, 2425 Plainfield Ave, South Plainfield, NJ 07080. Private Cremation.
CÁO PHÓ
Gia Đình chúng tôi vô cùng thương tiếc
báo tin cùng thân bằng quyến thuộc xa gần
Mẹ và Bà của chúng tôi là:
ĐINH THỊ RY
Đã mãn phần vào lúc 8 giờ 10 tối ngày 24 tháng 8 năm 2022, nhằm ngày 27 tháng 7 năm Nhâm Dần tại tư gia ở Plainfield, New Jersey
Hưởng Thọ 94 Tuổi
Linh cửu hiện đang quàn tại
McCriskin-Gustafson Funeral Homes
2425 Plainfield Ave, South Plainfield, NJ 07080
Telephone (908) 561-8000
CHƯƠNG TRÌNH TANG LỂ
Thăm Viếng: Chủ Nhật, 28 tháng 8 năm 2022, 5 Pm - 8 Pm
Private Cremation
TANG GIA ĐỒNG KÍNH BÁO
CÁC CON:
Hồ Bích Liên
Hồ (Nguyễn) Thanh Thủy & chồng Nguyễn Ngọc Nghĩa và con/rể & các cháu
Rể Nguyễn Hửu Phong và các con
Hồ Nghĩa Dũng
Hồ Thanh Liêm & vợ Mỹ Nguyễn-Hồ và các con
Hồ Thu Hồng & chồng Nguyễn Chí Nhẫn và các con
CÁO PHÓ NÀY XIN THAY THẾ THIỆP TANG - XIN MIỄN PHÚNG ĐIẾU
Điện thoại Tang Gia: Nhẫn (908)380-6613, Nghĩa (856)816-6320
Visitation
5:00 pm - 8:00 pm
Sunday, August 28, 2022
McCriskin – Gustafson Home For Funerals
2425 Plainfield Avenue
South Plainfield, New Jersey, United States
908-561-8000